PT CARE Technologies provides solutions for insurance by developing a few core products, such as:
Care General Insurance System Solution (CGISS) Web Enterprise
CGISS is a End to End General Insurance Application that consists of Modules as follow:
Insurance Setup Module
Servicing and Quotation Module
Policy Processing and Reinsurance Modules
Claim Processing and claim Recovery Modules
Finance and Accounting Modules
Utilities for Import and export data
Care Health Insurance System Solution (CHISS)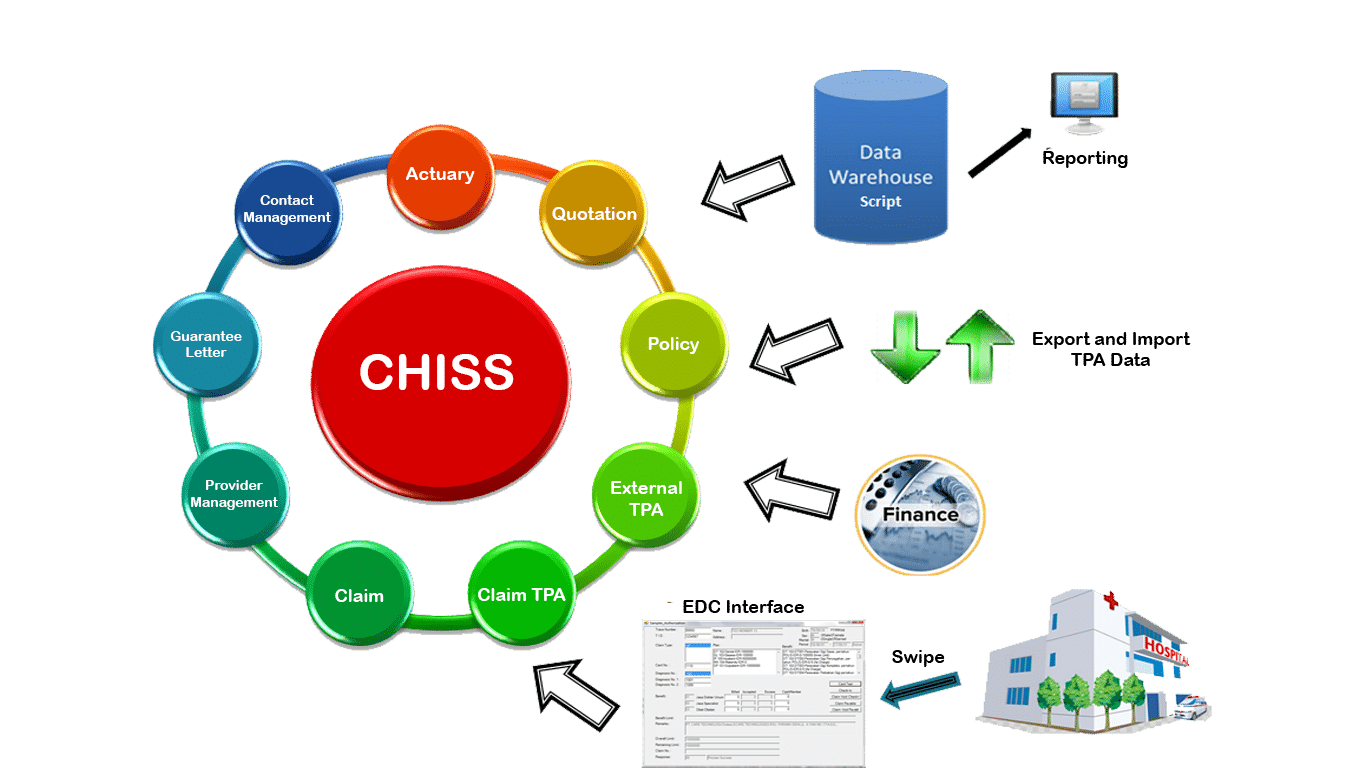 The Application that help insurance in making and writing transaction. Start from writing clients data, members data and daily claim transaction.

CHISS Modules:
Actuary
Quotation
Policy Processing & Member Enrollment
Claim Processing & Claim Monitoring
Provider Management
Contact Management & Guarantee Letter
External TPA Collaboration
Care Broker Insurance System Solution (CBISS)
Broker application is an application that governs transactions between the insured and the insurer, who get rewarded a commission on insurance coverage approved by both parties.
CBISS Insurance Main Module
Broker Setup
Quotation
Policy Processing
Claim Processing and Administration
CBISS Reinsurance Main Module: Reinsurance Broker Setup, Facultative, Treaty, Claim Processing & Administration and Finance & Accounting