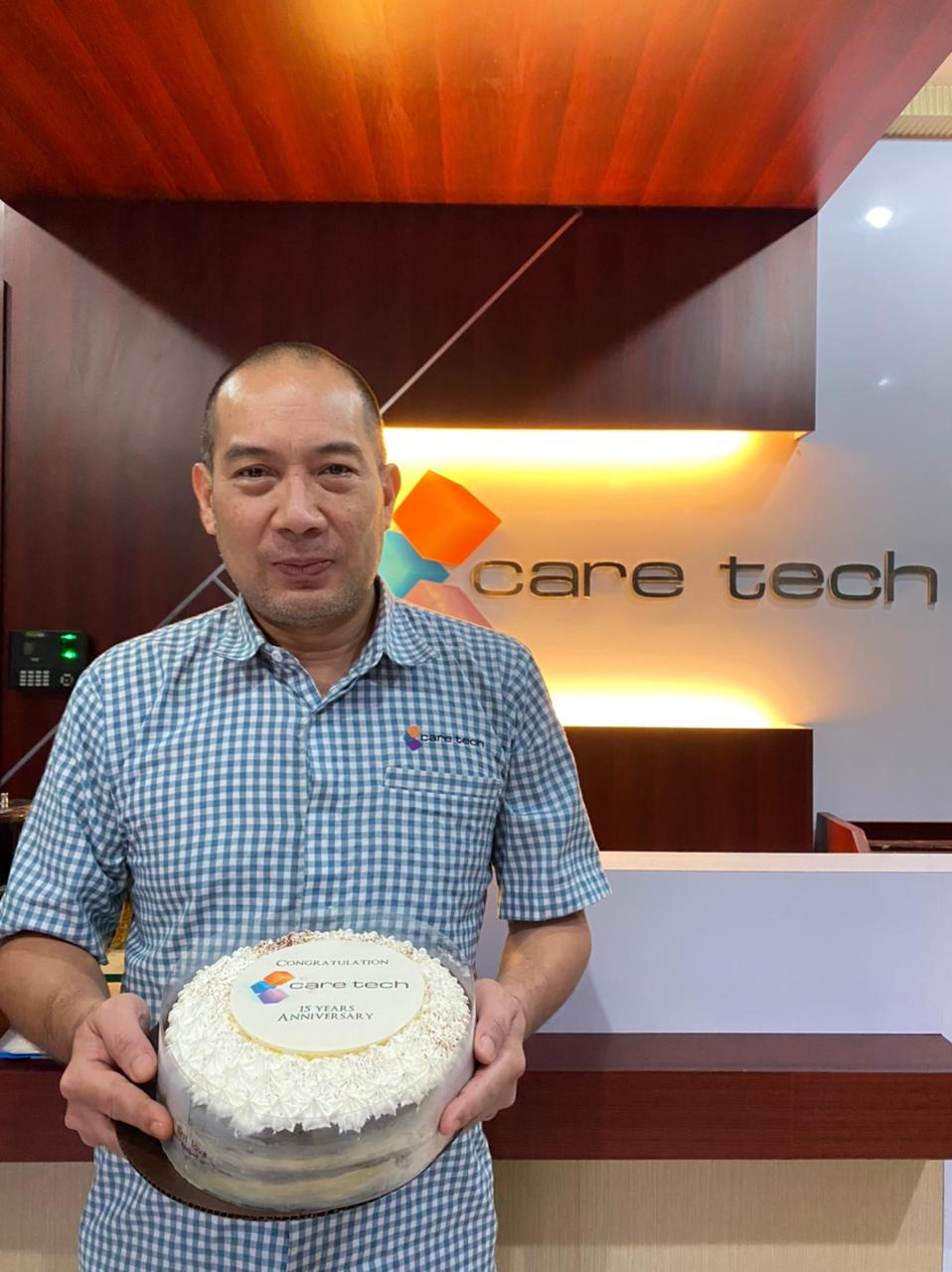 On 20 February 2021, PT CARE Technologies (CARE) Celebrates 15 (fifteen) Years of Services.
It is our custom from year to year to share our happiness and moments to our Stakeholders. And at this moment we also welcome our newly joint clients as part of our CARE's community.
CARE was established in 2006, and since its first introduction has consistently provided Industry Specific Solution for Insurance Industry
Our team are dedicated for Insurance Business Process and Information Technology from Underwriting/Claim/Reinsurance/ and also Finance Accounting; Hence, giving solution not only the application but also Total Package Solution;
As a Major Solution Insurance Provider in Indonesia, we are also implementing in some countries in ASEAN Region;
When the Covid-19 pandemic hit Indonesia since March 2020, it was a turning point where companies fully realized how important the application of information technology is.
During this Covid-19 period, CARE remains committed to always improving its services, with Virtual Office running since the beginning of 2020, CARE runs fully Working from Anywhere (and more likely Anytime)
CARE strongly supports companies to conduct digital transformation; by providing solutions to work paperless, embedded auto Approval Workflow, Electronic B2B/B2C Collaboration, automatic (backend) printing and Reporting; so that these things with its utilization by the Client will be able to streamline its operation workload with optimal results.
Care's Core Application is also continuously developed and has entered the Fourth generation (V4), for browser usage that is not limited to IE only, but also to other browsers including towards a purer Enterprise platform.
IFRS 17 development is also underway so that it can accommodate client needs in the future in 2024 – 2025.
And finally, we realize that "Quality of Services" is above all, about understanding client needs, building intense and clear communications and appreciating ideas on what we should do.