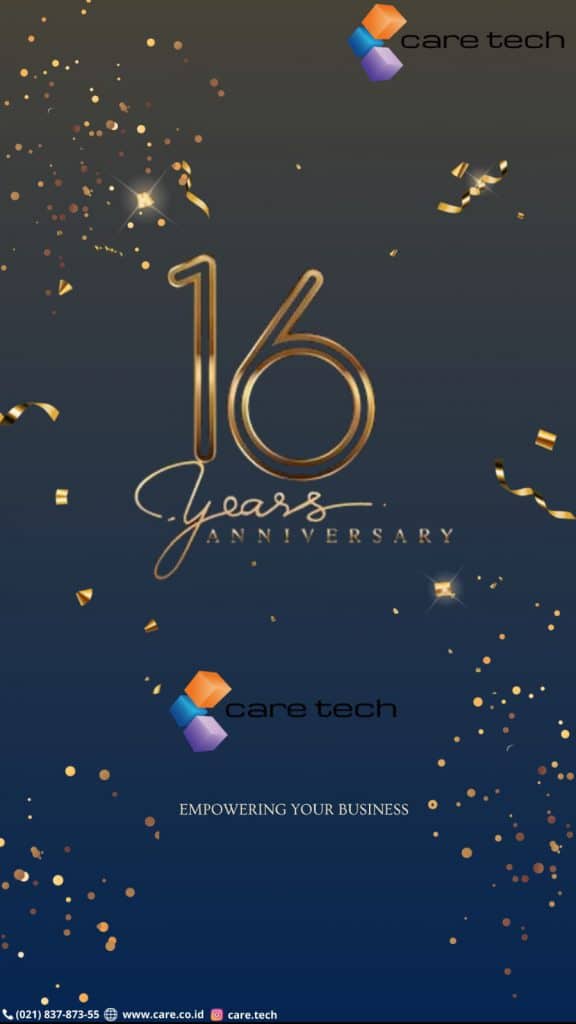 On 20 February 2022, PT CARE Technologies (CARE) Celebrates 16 (Sixteen) Years of Services
PT CARE Technologies (CARE) is celebrating 16 (Sixteen) Years of Services and our custom to share our happiness and moment to our Stakeholders.
We give the highest appreciation to clients who have followed the journey of CARE from beginning until to date and always support so that CARE reaches what it is today. And we also welcome our newly joint clients as part of our journey and our CARE's community.
Reaching more than hundred employees; our CARE's teams are dedicated to give the best practices in Technology and Business Process Implementation from backend core application for Insurance, Middleware, and Front End for Customer Experiences Application.
Even in the global pandemic, Care continues evolve and unfold new solution to transform your company business digitally more advance; this transformation will ensure our value clients to withstand or even has better opportunities. CARE strongly recommends through our Digital Transformation teams where client can discuss how to perform digital activities, expanding collaborations and automations in their organization.
The next industry challenge is government regulation both in terms of taxation and implementation of IFRS17 (PSAK74).  As part of the service and commitment to the Client; CARE is fully concerned about this and has prepared in accordance with the needs of the Client and should be implemented in due course.
And finally, we realize that "Quality of Services" is above all, about understanding client needs, building intense and clear communications and appreciating ideas on what we should do.